We sincerely look forward to working with you.

Please feel free to send us an email by filling in the form below or by using the contact details listed below.

T

+44 (0)20 7262 0550

F

+44 (0)20 7262 0440

E

enquiries@laslondon.com

A

LAS London Ltd.
61 Connaught Street,
Hyde Park,
London W2 2AE, UK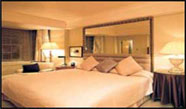 When you are on long stay whether it is on business or pleasure it is nice to have a home away from home. The ideal option is a high quality serviced apartment in a city location that is conveniently located for the purpose of your stay. We have links with some of the leading providers of serviced apartments in London such as The Chevel Group, The Ascot and Grosvenor House to name a few.

Accommodation ranges from a studio to an entire townhouse or penthouse with a terrace and view across London.